Benefits – Coaches, Clubs & Gyms
Experience the benefits of incorprating Rowperfect indoor scullers in your training!
The Rowperfect will save you words, literally thousands of them, in the experience of many coaches.  Describing the action of rowing without the biofeedback of a Rowperfect is extremely difficult— it's like trying to trace a complex pattern while wearing a blindfold.  The Rowperfect basically removes the blindfold.  It lets an athlete 'see' what she feels.  Learning is accelerated many-fold.  The best result is that you are free to concentrate on the things you probably started coaching for: motivation, bladework, organisation skills and enjoyments— rather than endlessly trying to use words to describe a movement which requires millions of nerve impulses.
The capabilities of the software are exceptional.  You can preset a workout by distance or time, PACE a pre-set boat or start from 0 distance/time.  Find the real boatmovers in your crew using proven weight calibrated 500m splits.  Of course, if you are more interested in total power, you'll still receive extremely accurate total power output in Watts as well (which is not altered by the bodyweight calibration).
Currently, rowing clubs are often chronically under-used.  Rowing requires good water, which is often only available in the early morning or late evening.  Crews require everyone, maybe 10 people in the case of an eight plus coach, to be in the same place at the same time.  
Rowperfects will give clubs the opportunity to vastly improve this usage rate.  Rowers can train technique at any time of day and they can be training to be an effective member of a crew which only trains together occasionally.  
Rowperfect is a revolution in the teaching of novices to row. It enables the novice to learn to row far more effectively than ever before, by breaking the learning process down to its constituent parts. 
If your club would like to improve its usage rate and teach novices more effectively, you should look at Rowperfect now. 
Faced with the choice of rowing in a boat bolted to the floor, or one floating on water, which would you choose?
This is essentially the choice gyms users have once a Rowperfect is available.
Experience has shown that many choose the 'floating' boat that Rowperfect simulates. The initial challenge of mastering and co-ordination pattern is a plus and the ongoing satisfaction of real rowing is truly motivating – and trainers enjoy teaching clients good technique
Add to this the greater range of data available if an interface is connected and it is easy to see why manyusers soon prefer Rowperfect over any other rowing machine.
Rowperfect's easy maintenance—especially the ease of cleaning—and strong all-steel construction are further pluses for operators and staff.
Durability is excellent—the first Rowperfect, produced in 1989, is still going strong.
Repairs, if needed, are easy and parts are economical.
For a demonstration please contact us.
Of course our money back guarantee applies to gyms as well.
So you can try a Rowperfect for two weeks – if it isn't as good as we think it is, we'll happily refund the full purchase price.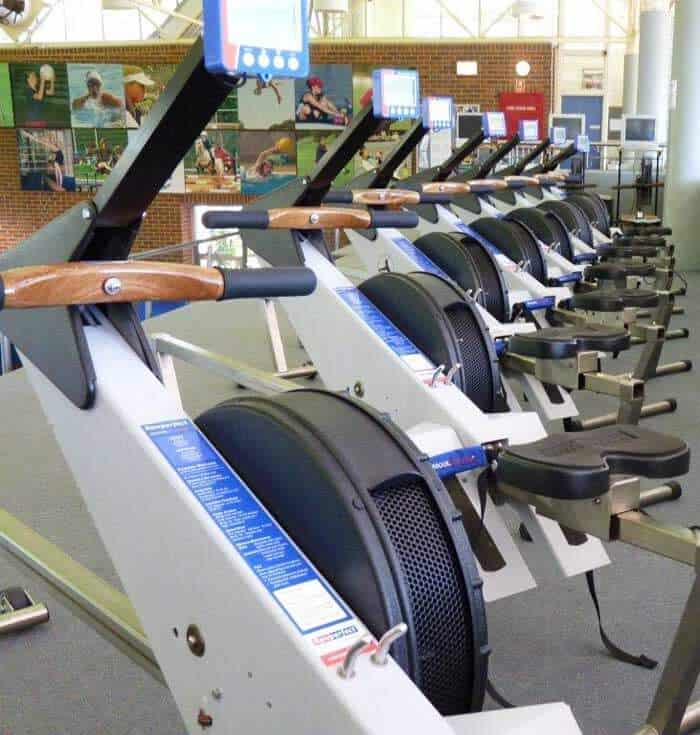 Head Office
2/4 Moore Road,
Freshwater NSW 2096